EYSA Navigation
EYSA Events
EYSA Sponsors
EYSA Affiliations
Welcome To The EYSA Website!
If you have any questions or comments about EYSA please CLICK HERE
League Play Regulations
Per Alabama Youth Soccer Association (AYSA) Rules and Regulations, a player may only register and play for one club during their commitment period. The term of this commitment is one seasonal year (Fall and Spring) for Divisions I and II, and season to season (Fall or Spring) for Divisions III and IV. Thus, if you sign your child in another league your child will be ineligible to play in EYSA.

All Head Coaches must have background checks with AYSA; you must provide Candy Beck a copy of your drivers license, sign the waiver form, and complete the concussion awareness certificate.

State law states all head coaches in all sports must have this concussion awareness certificate. It is online at http://www.cdc.gov/concussion/HeadsUp/Training/HeadsUpConcussion.html

The waiver can be down loaded by CLICKING HERE

Once you have all three items please email them to Candy Beck at cbeck12@live.com. We cannot add you to the roster until these 3 items are received.

SUMMER CAMPS

EYSA is once again bringing in the largest soccer camp provider in the United States this spring break and summer. All Challenger Sports coaches are from the UK and Brazil and are all licensed. EYSA will be offer 2 camps this summer. Register early and get a FREE replica jersey (Summer Camps). For more information and/or to register for the each camp click each link

Challenger Summer Camp (June 9th-13th)

Tetra Brazil Summer Camp (July 14-18th )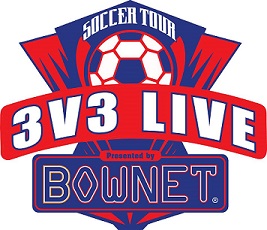 EYSA 3rd Annual Gadsden
Under the Lights
3 vs. 3 Live Tournament




EYSA will once be hosting the 3v3 Live tournament on June 28th (Ages U6-Adult). Each season the tournament has grown with this past season we had over 50 team from all over the southeast. Sign up early to reserve your team spot. CLICK HERE to register your team
Congratulations to all EYSA-Fusion tournament teams





To find out more information how the EYSA-Fusion teams did this season at tournaments visit our Fusion Academy page



Academy page
Congratulations State Cup Champions





Congratulations to the EYSA-Fusion 05 boys (U9), 04 boys (U10) and 98 boys (U16) for winning their respective divisions at the State Cup this past weekend. The U16 boys will play in the Regionals in Decatur this coming Spring.



EYSA-FUSION
Competitive Soccer




If you are interested in competitve soccer (usually 4 home/ 4 away games) or looking for additional training (foot skills, goal keeper, etc) please contact Bill Martin 256-490-3674 for more information. This season Fusion-EYSA will be offering teams for boys and girls ages U11-U18 and Academy level training for boys and girls (U-7 through U-10). For more information along with times/dates CLICK HERE
EYSA ON FACEBOOK

To help communicate and get more information out to players, parents, and coaches. EYSA has started a Facebook page. Please add us to your contact list. You can CLICK HERE to go to the our Facebook page.


In Memory of Billy Martin
(Father of Bill Martin, our DOC)



Billy Martin, who was one of the great coaches in EYSA, Gadsden, and the state of Alabama history passed away. He dedicated the past 25 years of his life to coaching, mentoring, and promoting the game of soccer to our youth of Etowah County. He coached kids of all age groups, boys, girls, high school, competitive, and recreational levels. He loved the game of soccer but mostly importantly he loved the kids.

However, even with Billy's passing he will continue to give to the children of Etowah County. The Martin family has set up a Soccer Scholarship fund in Billy's name. Please send your donation to:

Keystone Bank
Attn: Billy Martin Scholarship Fund
244 S 3rd Street
Gadsden, AL 35901

Our prayers and condolences are with The Martin family

Team Schedules
Field Status
EYSA Forms
EYSA Game Rules
EYSA Programs
Season Schedule
2014 Spring Season:



Mar 8th- Week 1
Mar 15th- Week 2
Mar 22nd, 29th OFF
Apr 5th - Week 3
Apr 12th- Week 4
Apr 19th- Week 5
Apr 26th- Week 6
May 3rd- Week 7



May 5th -17th -
Spring Tournament

Age/Divisions
Fall 2013 and
Spring 2014



Pre-Soccer
Ages 3 and 4
U-06 Players
8/1/07 and younger
U-08 Players
8/1/05 to 7/31/07
U-10 Players
8/1/03 to 7/31/05
U-12 Players
8/1/01 to 7/31/03
U-14 Players
8/1/99 to 7/31/01
U-16 Players
8/1/97 to 7/31/99
U-19 Players
8/1/94 to 7/31/97