EYSA Navigation
EYSA Events
EYSA Sponsors
EYSA Affiliations
Welcome To The EYSA Website!
If you have any questions or comments about EYSA please CLICK HERE
League Play Regulations
Per Alabama Youth Soccer Association (AYSA) Rules and Regulations, a player may only register and play for one club during their commitment period. The term of this commitment is one seasonal year (Fall and Spring) for Divisions I and II, and season to season (Fall or Spring) for Divisions III and IV. Thus, if you sign your child in another league your child will be ineligible to play in EYSA.
Spring 2017 Field of Dreams

Eagle Soccer along with EYSA/AL Rush is proud to start a new special needs soccer program. This event is open all players of all ages with any ability. We will have fields for young adults/teens, a smaller field for younger players that can run and 2 small fields open for those players that need assistive devices such as walkers or wheelchairs. We will have volunteers helping each child and invite parents/family to bring your chairs to cheer from the sidelines. Cost is $35 for all 3 sessions and includes a shirt and trophy. We will have 3 sessions, you can attend all or one. Dates will be April 9th, April 23rd, and April 30th. Location: Hokes Bluff Soccer fields next to the Hokes Bluff City hall. Registration Deadline is April 1st. For more questions please contact

Lisa Baker 256-458-8707 or
Kerrin Shields 256-438-1661

Click here to register


IMPORTANT SPRING 2017 DATES

Registration will open January 16th
First day rec practice: Feb 20th.
Last Day to Submit Teams/scheduling requests: Feb 26th
Coaches Meeting U8 and older: March 7th 7 pm Sports Zone in RBC
Coaches Meeting U6: March 14th 7pm Sports Zone in RBC
First Weekend Games: March 11th
Spring Tournament: May 8th – May 20th


KEEP IT UP JUGGLING PROGRAM




We at Alabama Rush want to make sure that you are aware of EYSA/AL Rush Soccer's "Keep It Up" Juggling Program that will start up this Spring. Please take a moment to read up on the program, and then share the information with the players in your house! We would LOVE to see those juggling scores coming in to be displayed on the websites and top jugglers will be recognized at the EYSA/AL Rush Spring Banquet!

For more information CLICK HERE to Information sheet.

We will have 2 programs this Spring:
1) U10 and under players: Come by the Keep It Up Juggling tent at the EYSA/Gadsden State Soccer fields on March 19th, April 16th, and April 23rd from 9 am to 1 pm (weather permitting). Sign your child up to participate, and your child gets 3 tries to get as many juggles as possible. Based on the highest number achieved he/she will receive a KIU backpack tag for the number of juggles completed.

2) All player U4-U19 players: During your practice have your coach watch the number of juggles you can do at one time. If you get 25 or higher fill out the form and submit it back to your Area Rep. We will then get your coach your backpack tag. Get over 100 and get listed on the RUSH National website also. CLICK HERE to download verification form.
EYSA/AL RUSH GROWING

Over the Fall Season, EYSA added several new positions to our organization in the effort to provide an even better soccer experience for our members. Please welcome the following:


Field Maintenance Co-Managers:
Brett Vinson-Minor 256-393-6297 and Zach Finley 256-312-3306
They are always looking for people that would like to help with field lining, trash, nets, goals, etc. Please contact them if you would like to help
Social Media Director:
Lisa Baker 256-458-8707
Please send any pictures or information you would like to post on EYSA facebook or other social media accounts.
Mountain Area Rep:
Kellie Edwards 256-553-4818
Kellie will now help with registration and formation of teams for players in the Mountain and Alabama City areas. If you would like to practice on the mountain or play on one of these teams please contact her.
EYSA REFEREES


EYSA is always looking for more club referees to help within our recreational division. If you are 11 years or older and are interested in making some money while supporting our soccer club please sign up for the following:

1) Register as an EYSA Referee by clicking this link
Click Here to Register as an EYSA Referee

Note: We CANNOT assign you any games or pay you unless you are registered in the system. Sorry for the inconvenience.



2) Register for the Referee Training Class (all new and returning refs need to attend this class)
Class: February 18th 10-12:30 pm, EYSA/Gadsden State Fields
Click Here to Register for the Class

br>



For more information about being a Ref in EYSA please contact Barry Anderson, 256-630-0668 or David McWhorter 256-642-6919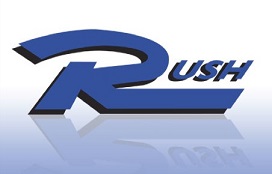 EYSA and RUSH SOCCER

EYSA competitive program has joined up with one of the largest soccer clubs in the world, Rush Soccer. We have become the 37th club in the USA, along with 27 International clubs. This partnership will now allow players to opportunities within EYSA from recreational through a national select teams. Visit our websites to learn more:

Alabama Rush Soccer
RUSH Soccer


Congratulations to all AL RUSH tournament teams





To find out more information how the AL RUSH teams did this season at tournaments visit our Rush Academy page



Academy page
EYSA ON FACEBOOK

To help communicate and get more information out to players, parents, and coaches. EYSA has started a Facebook page. Please add us to your contact list. You can CLICK HERE to go to the our Facebook page.


Field Status
EYSA Game Rules
EYSA Programs
Season Schedule
2017 Spring Season:



Mar 11th- Week 1
Mar 18th - Week 2
Mar 25th - No Games
Apr 2nd - No Games
Apr 8th - Week 3
Apr 15th - Week 4
Apr 22nd - Week 5
Apr 29th - Week 6
May 7th - Week 7


May 8- May 20th -
Spring Tournament

Age/Divisions
Fall 2016 and
Spring 2017



Pre-Soccer
Ages 3 and 4
U-06 Players
8/1/10 and younger
U-08 Players
8/1/08 to 7/31/10
U-10 Players
8/1/06 to 7/31/08
U-12 Players
8/1/04 to 7/31/06
U-14 Players
8/1/02 to 7/31/04
U-16 Players
8/1/00 to 7/31/02
U-19 Players
8/1/97 to 7/31/00