EYSA Navigation
EYSA Events
EYSA Sponsors
EYSA Affiliations
Welcome To The EYSA Website!
If you have any questions or comments about EYSA please CLICK HERE
League Play Regulations
Per Alabama Youth Soccer Association (AYSA) Rules and Regulations, a player may only register and play for one club during their commitment period. The term of this commitment is one seasonal year (Fall and Spring) for Divisions I and II, and season to season (Fall or Spring) for Divisions III and IV. Thus, if you sign your child in another league your child will be ineligible to play in EYSA.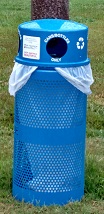 EYSA GOING GREEN

Spring 2015 Taylor Bowley brought forth an initiative based on the thousands of plastic and aluminum cans that are used each season to add recycling to the EYSA soccer fields. The board approved this measure and with special thanks to Taylor Bowley, Episcopal Church of the Resurrection, and The City of Gadsden, EYSA now has 5 Recycling containers at our complex (4 main complex, 1 at track). Please do your part by putting all cans/bottles in the blue recycling containers. All other trash to be placed in the black trash cans.


IMPORTANT FALL 2015 DATES



First day rec practice: Week of August 24th.
Last Day to Submit Teams/scheduling requests: August 28th
Coaches Meeting U8 and older: September 8th 7 pm Bevell Hall
Coaches Meeting U6: September 15th 7pm Bevell Hall
First Weekend Games: September 12th
EYSA Coaches Class: TBD
EYSA Club Referee Class: TBD
Fall Tournament: Nov 2nd –Nov 14th


FALL 2015 SEASON

The fall 2015 seasons is now set (see schedule on right). However, during late spring and early summer, Alabama Youth Soccer made some major changes to registration within the state for all clubs. Thus, this fall EYSA will be implementing these changes and will be a learning curve for all of us. Registration will now be all done online, payments however will still made by check or cash. If you do not have a computer to register online we will have laptops and tablets at our registration locations. Until we have worked through all the changes with this new system we will not be accepting online payments. You will still need to either mail in your payment or go to a registration location to pay for your child. Please check back as we will post registration dates, times, and locations as they become available from area reps.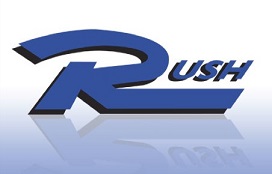 EYSA and RUSH SOCCER

EYSA competitive program has joined up with one of the largest soccer clubs in the world, Rush Soccer. We have become the 37th club in the USA, along with 27 International clubs. This partnership will now allow players to opportunities within EYSA from recreational through a national select teams. Visit our websites to learn more:

Alabama Rush Soccer
RUSH Soccer



3 STATE CHAMPIONS

EYSA this past weekend sent 3 teams to the State Cup, U10 boys, U11 boys, and U12 boys. All 3 teams won State, Congratulations to all players, parents, and coaches.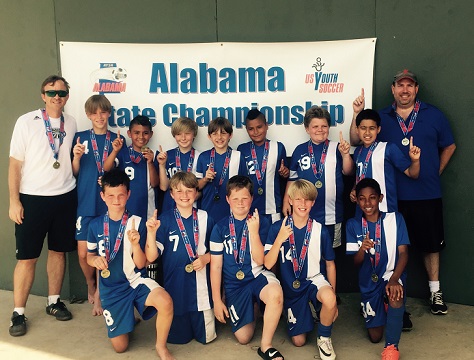 Congratulations to all AL RUSH tournament teams





To find out more information how the AL RUSH teams did this season at tournaments visit our Rush Academy page



Academy page
EYSA ON FACEBOOK

To help communicate and get more information out to players, parents, and coaches. EYSA has started a Facebook page. Please add us to your contact list. You can CLICK HERE to go to the our Facebook page.


In Memory of Billy Martin
(Father of Bill Martin, our DOC)



Billy Martin, who was one of the great coaches in EYSA, Gadsden, and the state of Alabama history passed away. He dedicated the past 25 years of his life to coaching, mentoring, and promoting the game of soccer to our youth of Etowah County. He coached kids of all age groups, boys, girls, high school, competitive, and recreational levels. He loved the game of soccer but mostly importantly he loved the kids.

However, even with Billy's passing he will continue to give to the children of Etowah County. The Martin family has set up a Soccer Scholarship fund in Billy's name. Please send your donation to:

Keystone Bank
Attn: Billy Martin Scholarship Fund
244 S 3rd Street
Gadsden, AL 35901

Our prayers and condolences are with The Martin family

Field Status
EYSA Game Rules
EYSA Programs
Season Schedule
2015 Fall Season:



Sept 12th - Week 1
Sept 19th - Week 2
Sept 26 - Week 3
Oct 3rd - Week 4
Oct 10th - OFF
Oct 17th - Week 5
Oct 24th - Week 6
Oct 31st - Week 7



Nov 2nd -14th -
Fall Tournament

Age/Divisions
Fall 2015 and
Spring 2016



Pre-Soccer
Ages 3 and 4
U-06 Players
8/1/09 and younger
U-08 Players
8/1/07 to 7/31/09
U-10 Players
8/1/05 to 7/31/07
U-12 Players
8/1/03 to 7/31/05
U-14 Players
8/1/01 to 7/31/03
U-16 Players
8/1/99 to 7/31/01
U-19 Players
8/1/96 to 7/31/99